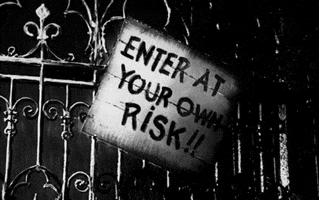 Sally sells seashells by the seashore? Is this code for something? I think it might be… maybe she's a habitual bootlegger of seashells that were stolen from a perfectly legit seashell collector who had an affinity with the sound of the ocean? Didja ever think of that? Well, we may never know…
But one thing we do know is it's Friday. And you know what that means! That's right! It's time to gather up all the sliced cheese in the neighborhood and get down on the worlds largest grilled cheese sammich, grilled conveniently on neighbor Bernie's comically large grill… (how DID he get it through that gate?) Oh yeah, AND the Random Words Art Challuunge is posted below and requires your votes… so there's that too… Thanks to all the ghouls and ghoulettes that tossed in this week! This would be a pretty boring blog if it weren't for you, so thanks a ton!

Next week's words will be:
……………………………………..
Let's get to it, shall we?
Here are this week's submissions for:
UNIVERSAL / CREATURE
Don't forget to vote at the end!
Chocolate Thunder:





Dana:






DANimal:






Wurm:
Get on with your voting right hurrr!